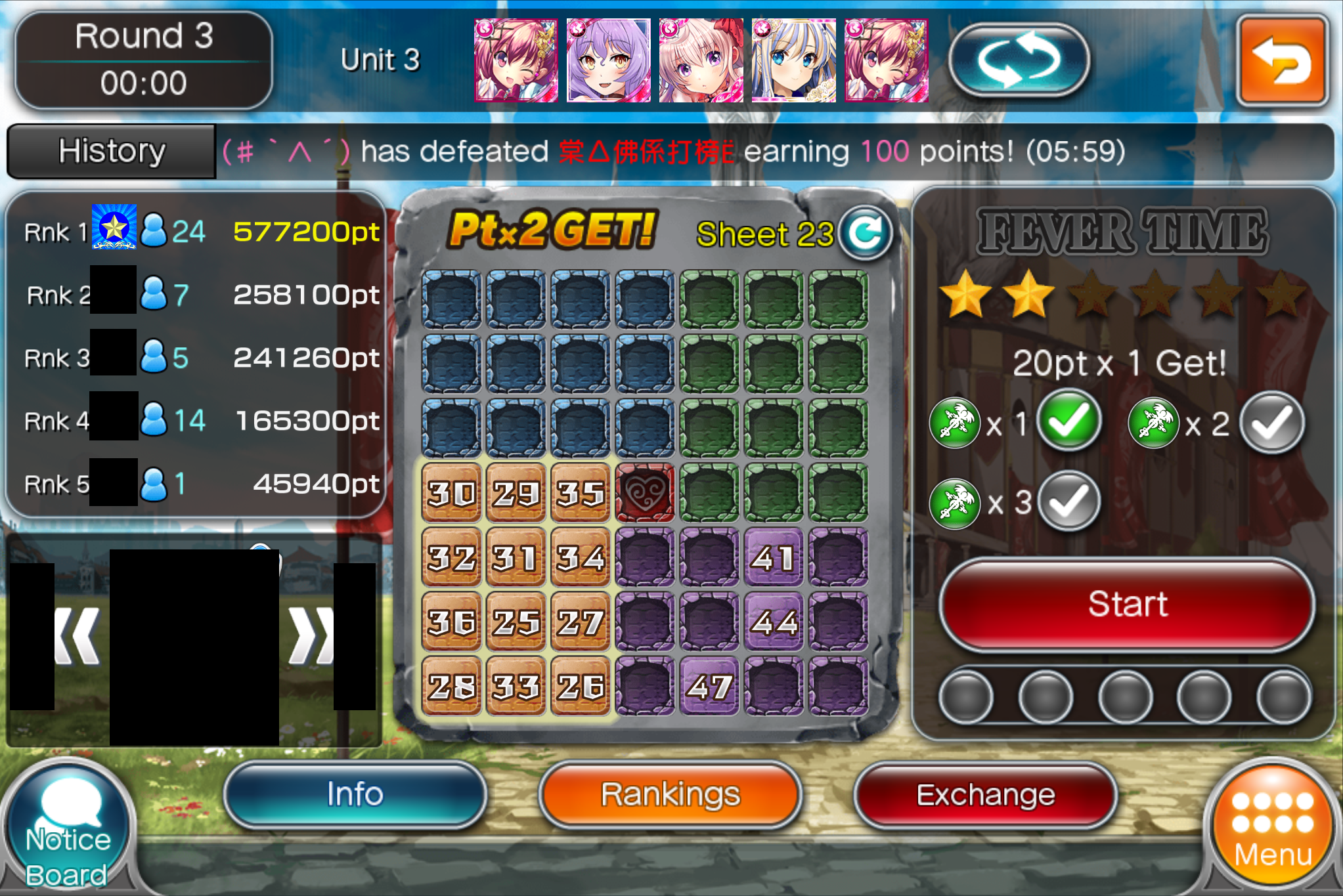 Asteria is a very active alliance with 20+ ABB participation per round and has consistently placed in the top 10 alliance rankings the past 8 months. We always reach max join bonus and with the recent changes to ABB, we also reach the max victory bonus every round! And we're looking for enthusiastic ABB players to join us in getting lots of rings! We also have experienced players who can offer advice for ranking and building teams.
Leader: Auguste (ID: 9rqyq, Line ID: embroideress, Discord: Lady#0581)
Please contact the leader on Line or Discord to apply
We have:
-20+ ABB participants per round for guaranteed max join bonus; we reach the max victory bonus too!
-Dedicated ABB AW killer so members don't have to worry about AW panel
-Several members ranking top 500 or higher each event
-Experienced players to offer advice and teach how to rank in the different event types
Rules:
-Be active in events!
-Earn 300+ emblems (150+ wins)/ABB
-Inform the leader if expecting to be absent more than a couple of days. 3 days off without notice = kick; repeatedly only logging in once every 2 days is also grounds for dismissal
-Have Line for communication; it's not necessary to be talkative but please check for announcements
-Optional alliance tag: ☆ミor ☆彡
For additional info and screenshots, see https://valkyriecrusade.wikia.com/wiki/User:VC_Auguste/Asteria~Malice