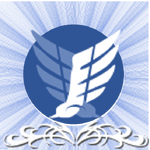 We are a casual guild for active players both new and old. Come build up your deck and strategy with us! Right now we are currently building this guild, so our member numbers are low, but active daily. Alliance members regularly participate in ABB, FAW/LAW, etc.
Alliance Info
Edit
Alliance Leader: Vulphie
Language: English
Guild Rank: 12
Contact Info: Line @ Vulphie
Membership Information
Edit
1. Minimum log in at least once a week. Anyone who has not logged in for over 3 weeks (without notifying others) will be considered inactive and removed.
2. Respect towards other alliance members. We're here to have fun, if you want drama watch Netflix. Anyone being abusive/insulting to others will be removed.
3. Participation in Alliance Bingo Battles and sharing Archwitches is recommended. Alliance leader alone regularly earns top rank in 2-3 ABB battles per day. 
4. Donation to Goddess Worship and Alliance is recommended.
Community content is available under
CC-BY-SA
unless otherwise noted.