Beginner's Dungeon
Story →
Start (JST)
Account Creation

Local Time: <span data-jstz="Error: Invalid time.+09:00" data-jstzformat="M d, h:i A" data-jstzutc="false">

End (JST)
7 Days After Account Creation

Local Time: <span data-jstz="Error: Invalid time.+09:00" data-jstzformat="M d, h:i A" data-jstzutc="false">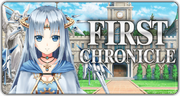 The Head Start Campaign will be held for just 7 days after the tutorial has been completed!
■7-day-only Beginner's Dungeon
Get lots of amazing items, resources, and Jewels every time you clear an area in the Beginner's Dungeon!
Get two SR cards by clearing the map and raising the likability rating of the Archwitch you encounter on the second half of the map!
In addition, a GSR maiden can be obtained by using the area completion rewards!
For the entire 7-day duration of the Head Start Campaign, advancing through any of the campaign maps will not consume vitality, not just the Beginner's Dungeon!
Try and clear as many areas of the maps as possible during this period!
■Shortened build times
Build times will be shortened for 7 days only for some structures in your kingdom! Complete the kingdom of your dreams in 7 short days!
■Special bargain Limited Beginner's Summon
A special bargain summon that can be performed a maximum of 3 times will appear during the 7-day Head Start Campaign!
11 cards can be obtained for

2000, and 1 card is guaranteed to be a UR card featured in the lineup for the Limited Beginner's Summon!
■Buy jewels and get some free
During the campaign period, get 20% more jewels for free with your purchases!
※Conditions vary depending on the amount of Jewels being purchased.
※The free jewels will be delivered to the present box.
Advantages of the Beginner's Dungeon
Vitality never decreases while in the Beginner's Dungeon, and enemies are weaker than normal. If you conquer an area by defeating its boss, you will earn the same kinds of reward as you would on a regular campaign map.
Time Limit
The Beginner's Dungeon is only available for 7 days from the time you create a new character. Try to conquer it before time runs out!
Starting May 13, 2019 (Game version 5.3.0), The beginner's dungeon will remain open until the player reaches level 51 or the 7 day timer runs out, whichever happens last.
How To Play
Tap [Battle] on the kingdom screen.
You'll find it easier to get through the dungeons by also going on the Beginner's Quest.
Select the Beginner's Dungeon on the screen for choosing battles.
Adventure through the Beginner's Dungeon!
You will encounter the Archwitch Griffin within this dungeon, but unlike regular archwitches, you will not be able to request support from comrades.
Get new valkyries and items by defeating area bosses.
Once you have conquered all areas of the Beginner's Dungeon, it's time to move on to the campaign map!
Area completion and rewards
War Trophies
Area
Rewards
All
Lacrosse Master

Gold Girl

StoneGirl

Slime
Community content is available under
CC-BY-SA
unless otherwise noted.