~~My Profile~~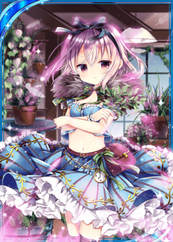 IGN : GC★Nao♪(status)/GC★直♪(status)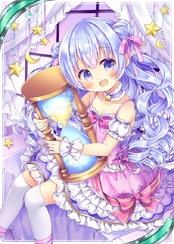 User ID : aujeq
Facebook : Naomi Kho Yining
Twitter : Naomi Kho Yining (inactive, don't contact me there)
Deviantart : Naomi Kho Yining (rather inactive)
Youtube Channel (on hiatus) : Naomi Kho Yining
My novel : Afterworld Project (will be revived soon! I wrote a little a few days ago but I'm currently too busy to continue writing.)
Line ID : naomikho
Languages : English, Chinese, Malay, Japenese(only a little)
Kingdom Level : 150+
Alliance : Eternal Hearts (Alliance leader)
Alliance rank : rank 21
RAT: 66 (Whitecloth's great awakening)
Time zone : GMT+8
Registration date: 2016/5/15 (Cowardly Combatant)
I'm a FAWK because trading is really troublesome to me. A card's usefulness is always my priority while art is second. I am a t300 ranker now, but I might go for t500/t1000 if I get too busy(or lazy). I only cash a little for rods every month. Also, feel free to unfriend me in VC if I'm on a semi-hiatus. I won't mind. :)
Current in-game status : Semi-active. I don't really rank in events unless it's absolutely necessary.
Statuses - please read my status before you send to me!
I might use some other statuses but you should be able to tell what it means like "rest".
Status
Meaning
Status
Meaning
on/off
online/offline.
Inactive
Semi-hiatus. Will only log in and not accept sends.
0BP
self-explanatory.
EH
Elemental hall. I will ignore everything you send to me.
ABB
Focusing on ABB so I will ignore my sends.
Busy/Work

afk/brb

Do not send when I am using busy/work as status. I use afk/brb if I am away from my device for a short time.
AWK/FAWK
kill anything you send to me.
LAWK
Just showing off. :P
study
Studying for exams. Don't send or I'll throw books at you ;-;
exam
exams ;-; rather inactive, but I will still log in if possible. Unless mynet gives a really good event... that is.
off__day/days
will not log in for __day/days.
needFAW
I need to be offline soon so I'll have to clear bp fast so please send if you see this status.
lazy/idle
Slacking. I might ignore some sends.
DNS
Not willing to kill anything at the moment. Just don't send. ==
hiatus
On hiatus. Will only come back if the event is really really good.
vacation/Vacay
on a vacation overseas. Not sure if I can be online.
Introduction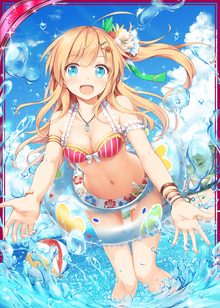 In this world, there isn't any absolute definition of right and wrong at all. That's because everything in this world happens because of a special reason. The same thing goes for the things that happen in this world. Everything in this world happens because of a special reason. The same thing also goes for our existence... We all exist in this world...because of a special reason. 

Hey everyone! My name is Naomi Kho Yining but you can call me Naomi or Nao, or just call me dst as it's my username in the wiki. I am an active gamer and also a noob pianist, violinist, writer and artist.
Also, I'm sorry if I accidentally offended anyone before because sometimes I can be less sensitive when I talk to others compared to usual. ;_; Sometimes people don't know that I'm just joking.
Oh and if you're interested to join our alliance, feel free to leave a message on my message board! We will accept anyone as long as you are active and follow the rules :)
P.S. And don't worry. I don't bite. :P
Main Teams
Current unit cost : 637
Why is Divine Murakamo not displaying???
Elemental hall
EH: I only do int for points.

GUR max skill
125px
GUR max skill

GUR

GUR

GUR max skill
125px
GLR

GSR

GSR

GUR

GUR
Light 1 = {| border="1" cellpadding="1" cellspacing="1" class="article-table" |- | align="center" |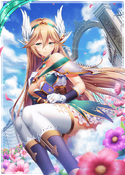 GUR max skill | align="center" |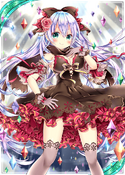 GUR | align="center" |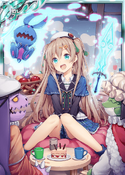 LR | align="center" |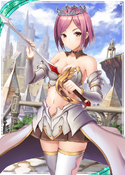 GUR | align="center" |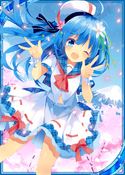 GUR
|}
Dark 1 = {| border="1" cellpadding="1" cellspacing="1" class="article-table" |- | align="center" |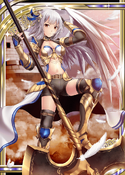 GUR | align="center" |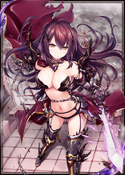 GUR | align="center" |125px
GUR | align="center" |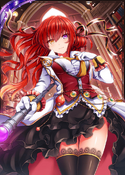 GUR | align="center" |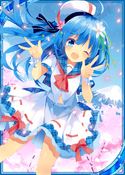 GUR
|}
Tower event (coming soon, too lazy, this are my old EH adv+ teams)
Thanks for visiting! :目