Note: I am the owner of Kushibot.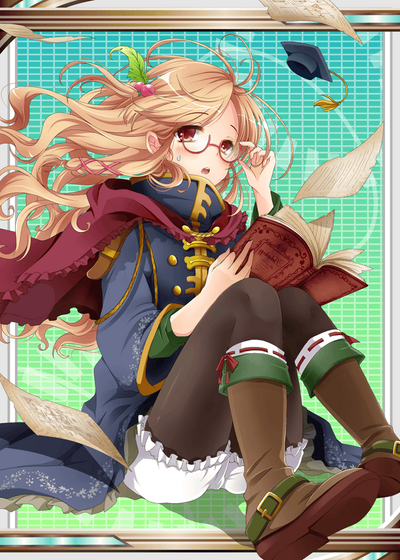 Profile Retired. game uninstalled.
In Game Name: ‡★Kushieda
Kingdom LVL: 240+
Rank All Time: 6 Celestial Grand Prix (last Day)
Alliance: ‡★Invictus★‡ (ex-Leader) renamed from Elemelons
4. Last Order (Vice Leader)
3. Silent Infusion (Alliance Member)
2. Dream High (Alliance Leader)
1. Eina's Alliance (Alliance Member)

Registration Date: 2014/2
Introduction
I usually earn about 50-100k AW points a day before completing the map, but only 10-30k after.I don't really trade or send much anymore. I'm mostly in "admin" mode which include daily logins and recruiting for my alliance as well as updates to the Wikia. I'll generally complete event maps, and then chill the rest of the event. My main focuses in game now are ABB and Tower events.
Teams
Standard Teams
Elemental Teams
I pretty much only do Advanced+ Elemental Hall and Ultimate Tower once I reach it, so my units aren't really strongest to weakest, they are more just in whatever order I made them. Instead of aiming for overkill, I aim to try to lock down the AW and servants, but have some multi-hit in there to try for a little bit of overkill if possible.
I really hate changing my teams around, so these are more optimized towards Tower-Type Events and less towards Elemental Hall, however, I use them for both. Most AW events I don't even bother doing e-hall these days... If I do e-hall and have point cards, I may switch out the unleashers for Salvos, and the Turn Skippers for the point cards.
Passion
Cool
Light
Dark
Awakening Info
See my Awakening document for full stats
Events
See my Events Archive page for past events
To see current Ranking trends for the top 300 and final day forecasts, see my Rank Trend worksheet I haven't updated it in forever, but someone can use it as a template if they want.
Ranking Information
| Rank Date | Event | Rank | AW Points | Length (days) | Reward |
| --- | --- | --- | --- | --- | --- |
| 2016-04-14 | Valkyrie Wars | 301 | salt, pure salt | 14 |  Vaan |
| 2016-04-28 | Academy Battle | 265 | 143,600,488 | 14 |  Diabolic Sixx2 |
| 2016-04-14 | Princess in Peril! | 366 | 85,199,232 | 14 |  Praying Princessx1 |
| 2016-03-31 | Celestial Jubilee III | 393 | 119,497,142 | 17 |  Riley x1 |
| 2016-03-14 | The Tyrant | 486 | 95,991,452 | 14 |  Dong Zhuo x1 |
| 2016-02-29 | Desert Dreams | 554 | 74,546,165 | 17 |  Molly x1 |
| 2016-02-11 | Valentine's Day Grand Prix | 10 | 496,936,585 with 4-50% boosters | 14 |  Magic Whip x2 |
Event Drops SR+
For AW and FAW drops, assume the number include those from maxing the Likability Rating, as I always complete the likability. This list does not include Ranking Rewards.
Event
SR drops
UR drops
F/AW Kills
Celestial Jubilee III

0x  Balor
0x  Houri
0x  Jubilee Hostess
0x  Phanuel
0x  Slime Queen
0 Event SR

---

0 Non Event SR
0 Total SR drops

0x  Oracle Chair
0x  Pageant Alchemist
0x  Drum Major


1 LAW
24 FAW
59 AW


---

5 Drum Major
6 Jubilee Hostess
2 Phanuel

The Tyrant

9x  Lu Bu
6x  Gungnir
18x  Chen Gong
3x  Excalibur
4x  Nezha
10x  Slime Queen
0 Event SR

---

0 Non Event SR
0 Total SR drops

4x  Cleopatra
3x  Lu Bu The Swift
1x  Dainsleif


37 LAW
188 FAW
494 AW


---

9 Dainsleif
5 Excalibur
7 Nezha

Desert Dreams

3x  Aladdin
3x  Lamp
0x  Catagion
0x  Seducir
0x  Laperm
0x  Bertina
10x  Slime Queen
16 Event SR

---

50ish Non Event SR
~75 Total SR drops

14 LAW
116 FAW
105 AW Lamp
149 AW Alladin


---

7 Catagion
10 Seducir
7 Bertina

Valentine's Day Grand Prix

6x  Melty
2x  Lolli
7x  Red String
6x  Claudius
10x  Chocodevil
11x  Slime Queen
0 Event SR

---

1x  Titan
1x  Empress
1x  Hestia
1x  Forneus
1x  Komainu Twins
1x  Parfait
1x  Larxsus
1x  Vasariah
1x  High Priest
1x  Harariel
1x  Paulina
1x  Balam
1x  Princess
1x  Shark
1x  Konohanasakuya


15 Non Event SR
0 Total SR drops

11x  Hiraga
2x  Chocolate Candy
1x  Chocolatier
2x  Benzaiten


24 LAW
306 FAW
353 AW Melty
242 AW Lolli


---

32 Chocolatier
32 Claudius
28 Chocodevil
Card Wishlist
I want them all!
Favorite Cards
I have collected each of the cards listed below, even though I do like others that I haven't found yet.
Gallery