Current Event

Ends in September 23 2020 11:59:59 +900!
Navigation
Cards
Guides
Gallery
Community
Social Groups
Discord
Other
Valkyrie Crusade Wiki
Welcome to the unofficial wiki for Valkyrie Crusade. New contributors are always welcome, so join the community and share your knowledge with others!
About
Policy
Valkyriefest Summon
Lenalee Ex

---

★Shining Arrow

All allies' ATK • DEF 650% up and unleash all allies' skills / 45% chance

【Autoskill】Activate Awoken Burst for all allies after an attack / 75% chance
Latest Blogs
Blogs

Akari017
•
Here is my warning for player named Cessna,you challenged me two times,try to challenge me again an…
Cards available in the 2020-08-24 ~ 2020-09-03
LR Dream Ticket Summon
1

Passion

2

Cool

3

Light

4

Dark
…
UTanke
•
Hello, for reasons of lack of time I must leave the game, for this reason I created this post to se…
See more >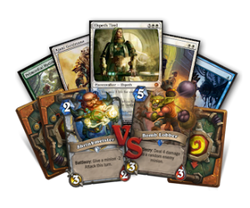 Community content is available under
CC-BY-SA
unless otherwise noted.